WAVEBOX   |   YOUR WORK BROWSER
Focus your team with a browser that's built for work.
Use Chrome for browsing and Wavebox for work. Wavebox lets you remove distractions, improve machine performance, and increase productivity across your organization.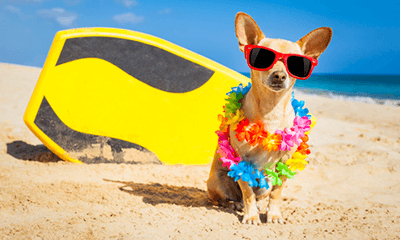 With Wavebox you'll find…
Wavebox provides secure, tidy access to all your company's web apps, without the daily temptations offered by a standard browser. Exclude social apps, or tidy them away for when you have time.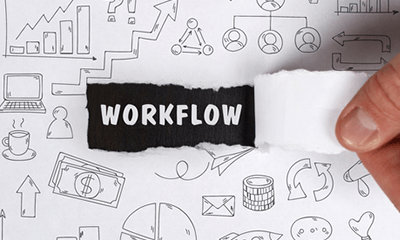 Having all your company's apps organised in the Wavebox workspace – always open and always signed-in – ensures that everyone is 100% focused on the work at hand.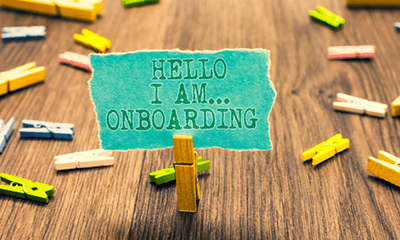 Wavebox is easy to set-up and use, making onboarding your organization a breeze. With Wavebox you can use all team features including custom apps on login.
A distraction-free workspace for everyday working.
Wavebox is where your team will do their best work in the cloud, having all your company apps, Chrome extensions and key resources just a click away. Launch Wavebox in the morning, and everything is signed-in ready to go – there's no time for distractions!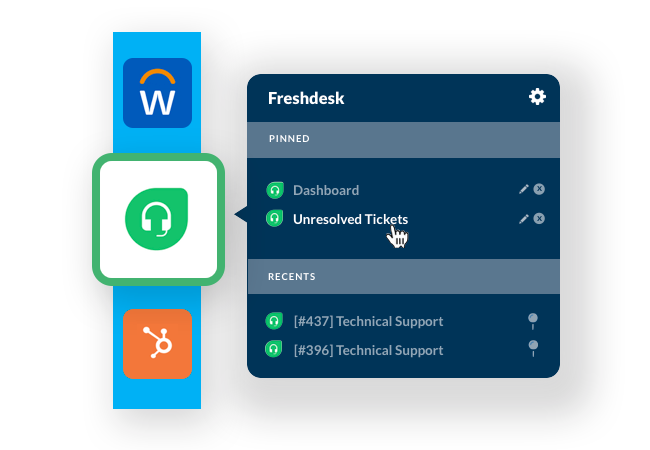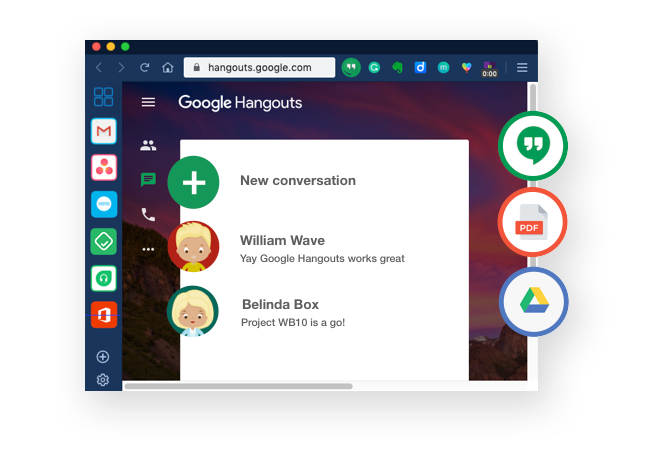 From Google Hangouts to Webex Teams, everything just works in Wavebox.
With Wavebox, you can rest assured that all your web tools will perform exactly as intended day-in, day-out.  Trust Wavebox to share an important file or to facilitate an important video meeting. Everything works just as it would in a standard browser.
Setup different apps for your teams using 'Templates'.
With 'Shared Templates' each team member can login and get instant access to all their correct apps. You can create templates using simple in-app screens, and include apps, websites, services, online documents or anything else that has a URL. (Coming soon to Wavebox 10).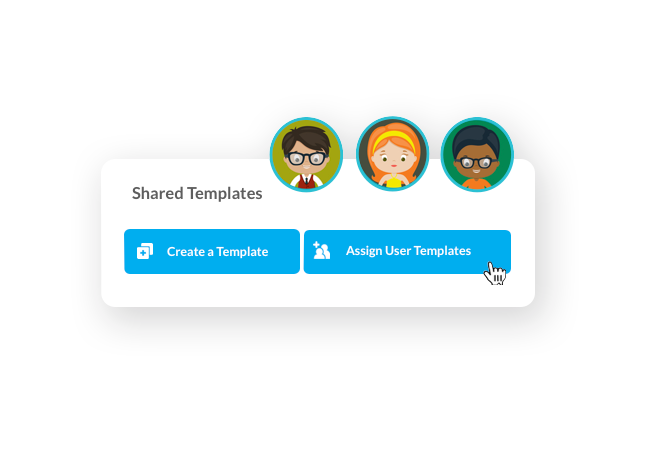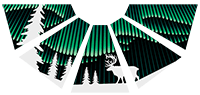 We're already seeing the benefits of using Wavebox. My team can get things done in less than half the time by having all their apps in one place.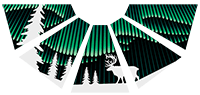 "My team gets things done in less than half the time by having all their apps in one place."
Northern Lights Village, a unique holiday destination in Finland, use Wavebox to provide single cloud app access to all their team. Shared Profiles were setup for Sales, Reception and Management teams, and included around 40 different cloud apps – including an Aurora Borealis forecast website!
"Our 2018/9 season has just started and we're already seeing the benefits of using Wavebox. My team can get things done in less than half the time by having all their apps in one place. Before, they'd waste time searching for sites in their browser, and tabs would get accidentally closed and many unnecessary ones opened. For me, it's a great feeling to know that my team has all the tools they need at their fingertips, without having to search for them, and possibly forgetting to open some."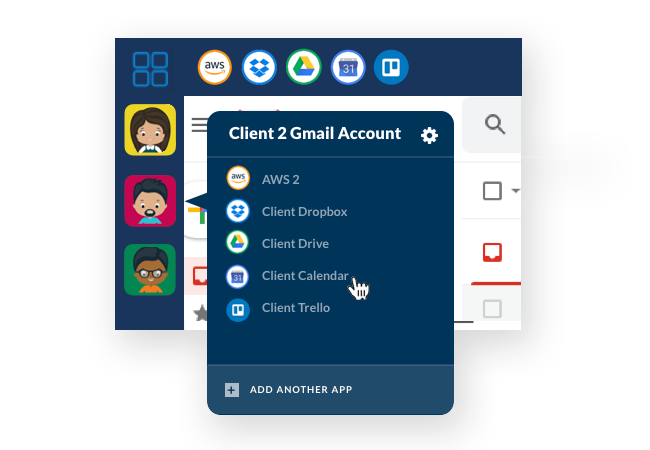 Easily handle multiple Gmail accounts and Google services.
Wavebox provides a structured environment for correctly handling multiple accounts of the same type.  Not only can you add Gmails and all Google services to the workspace, you can also sign-in to multiple accounts at the same time and switch between them without signing in-and-out. You can trust Wavebox to correctly sandbox each account and therefore avoid time-consuming complications.
Protect your workspace, in just one click.
Working away from your desk for a minute?  Popping out to grab some lunch?  No problem! In just one click you can lockdown your Wavebox with a secure password, and feel rest assured that everything is safely hidden away until you get back.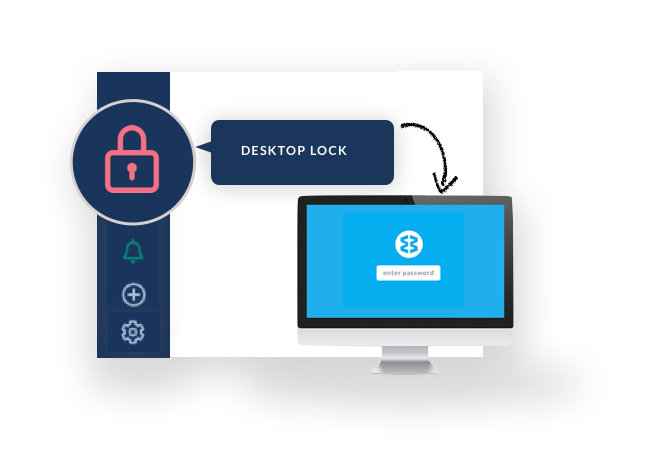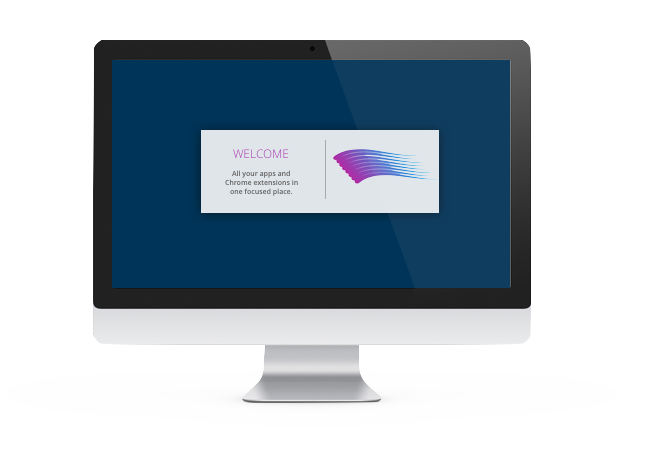 Customize for your team, with locked-down features.
Wavebox is packed with great customizable features so you can choose what's best for your team. Why not customize the app launch screens and pre-load your logo to the workspace? Or specify sleep settings for each app and decide what goes where. You can even lock down the workspace so that only team admins can add or remove apps. Get in touch with us to find out what's possible for teams.
4 Productivity features to inspire your team.
Here are just a few standard features that will help your team get more organized with Wavebox from day one.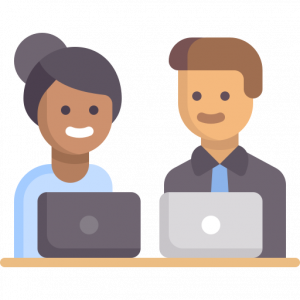 Create a distraction-free workspace for your team.
All Wavebox downloads start with a fully featured free trial of Pro for 7 days. After that, you can continue to use Wavebox Basic for free or subscribe to Pro on a plan that suits your budget.