Having everything in one place enables your team to get the most out of their cloud apps.
With Teams you can quickly roll out the benefits of Wavebox across your organisation:
Secure client for Windows, Linux or MacOS

Perfect for Google and Microsoft ecosystems

Supports any web app, service, site and URL
Launch Wavebox and you'll have all your web accounts signed-in, and ready to go. Your team can work simultaneously across multiple apps, without compromising machine performance.
Having everything in one place enables your team to get the most out of their work apps.  They can switch seamlessly between them to create faster, more efficient workflows – without distractions!
Desktop notifications, unread badges and tray mini menu are just a few ways your team can keep up-to-date across all apps in real-time – no need to sign in and out of cloud accounts to check for updates.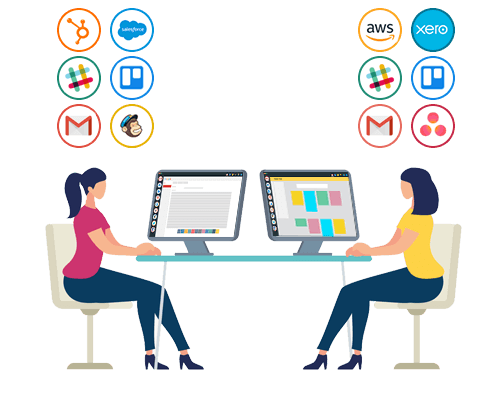 BENEFITS OF WAVEBOX TEAMS
---
Different Apps for Different Teams
Create multiple shared profiles for your teams
Set up profiles for your team so that new members have instant access to all their cloud apps on login. Using simple in-app admin screens, you can quickly setup as many shared profiles as needed. Add apps, websites, services or anything else with a URL!
Easily Invite New Members
Onboarding your team couldn't be easier!
Add team members individually or by bulk upload, and link them to your newly created profiles. Then send out invitation emails with a Wavebox download link plus any specific login instructions for your organisation.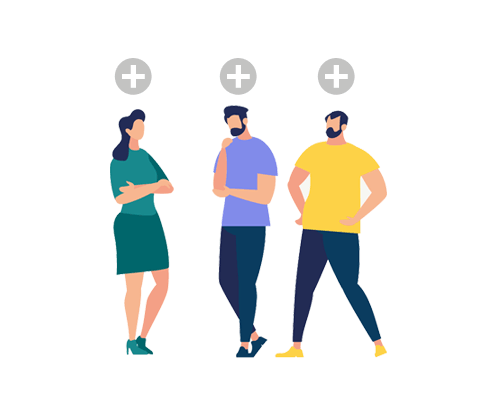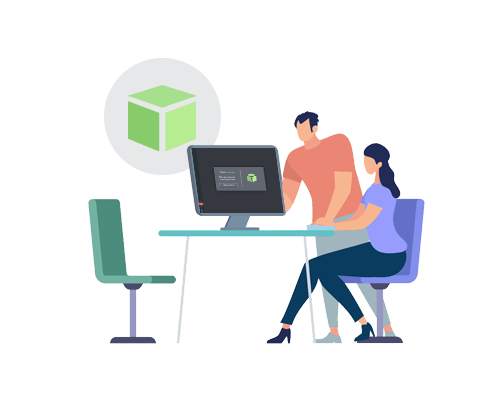 Customise With Your Branding
Wavebox fits right in with your organisation
Using the Teams in-app screens you can add a customised launch message to welcome new users. You can include your company logo,  personalised message, and update the colours to match your corporate branding. You can also customise the appearance of your app icons and links for a polished and professional finish!
All your Apps, Ready to Go!
Runs on any machine, both at work and home 
Upon login, Wavebox will instantly display all the apps, websites and services according to an individual's profile – there's no need for them to add them one by one!  You can also lock down any user's profile to prevent more apps being added, if needed.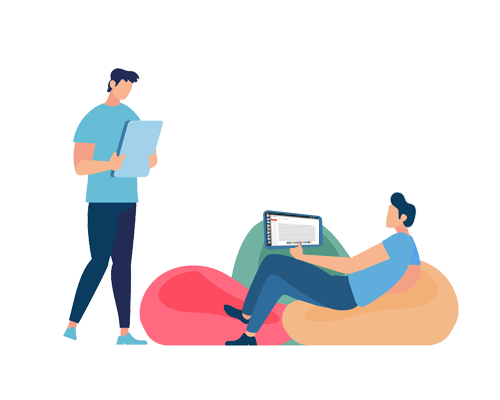 Why Teams?
Everything your team needs to work securely and efficiently with cloud apps and services.
Create as many Shared Profiles as you need.

Add unlimited web apps, websites, services.

Include specific sign-in notes for each app/service.

Specify sleep and other standard settings for each app.

Customise with your logo, colours and welcome message.

Add new members individually or by csv file then ink to profiles.

Send out email invites to new users  for effortless onboarding.
Give your team a focused place to work.

Eliminate repetitive manual tasks, like signing in and out of apps.

Allow team members to create seamless workflows between apps.

Get the most out of your cloud subscriptions.

Use your subscriptions on any number of different machines.

Enjoy faster, more efficient machines!

Effortless onboarding. Get your team up to speed in no time. 
All downloads start with a 14 day free trial of Wavebox Pro, with Teams enabled. 
After that, you can continue to use Wavebox Basic for free or subscribe to Pro or Teams.