Your Operating System for SaaS
Secure and customisble. Wavebox offers a new way of working by bringing the best of the cloud to your desktop.
---
It Transforms your Workflow
Install on any Linux, macOS or Windows machine, and then add the web apps/services/websites you use everyday. Then effortlessly switch between them to speed up your workflow. No alt-tabbing, losing your place and signing in-and-out. Your work day just got a whole lot easier.
Simple navigation between web apps.

Fewer browser tabs means a faster machine.

Less time spent signing in-and-out.

Keep informed with notifications across apps.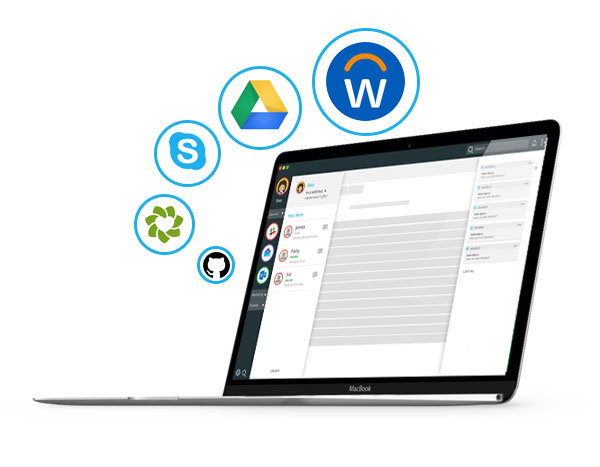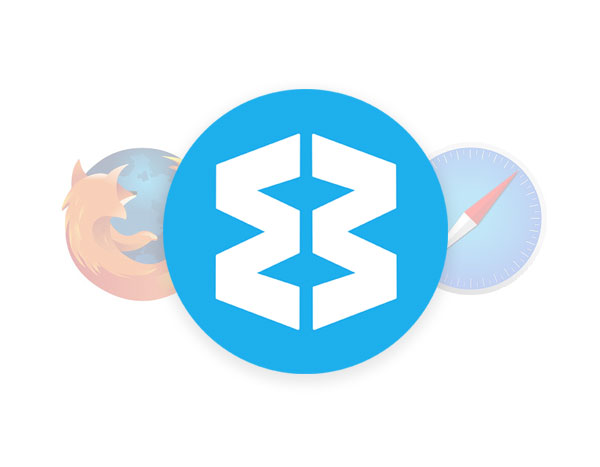 It's Better than a Browser
Unlike browser tabs, which work independently, Wavebox brings everything together as a single suite of web apps. For example, you'll get notified on anything new across all your apps without having to check each tabs individually. You'll also find it easier maintain context across workflows and stay focused.
Open all web apps in just one click.

Everything tidy and all in one place.

Stay focused within the desktop environment.

Monitor app usage across multiple accounts.
It's Secure and 

Customisable
Wavebox is built on top of the most trusted and proven platforms available including Chromium, Electron and React. We use scoped OAuth2 to link your accounts for maximum security.  Wavebox is also Open Source, so you can check our code for yourself and you can use our API to make you own customisations and integrations.
We scope security so your data is correctly contained.

All your apps are securely sandboxed.

All updates are signed.

API available for custom integrations.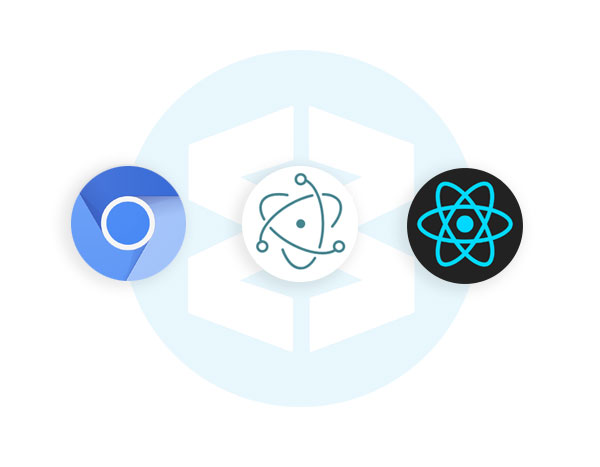 PUT WAVEBOX TO THE TEST
Wavebox Vs Chrome
In a recent test we signed-in to 13 separate web apps using both Chrome and Wavebox.  All apps were left open so we could check for updates and receive notifications. The results showed that Chrome used an astonishing 3,483 MB, compared to only 373 MB used by Wavebox. 
Why? Whilst working in one app in Wavebox, all others dropped into 'sleep mode'. This uses far less memory, whilst still continuously checking for updates. Magic!  Read the full article >

Cool & Unique Features
We try to make every user experience as intuitive as possible by giving you the tools you need to work smarter. Here are just a few features that make Wavebox cool and unique: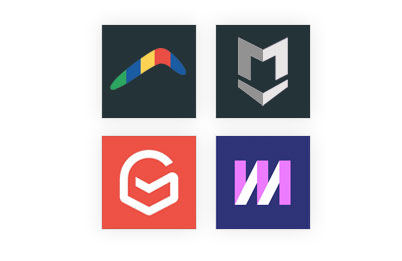 Extension Engine
We understand how important browser extensions are to our users, so we're working flat-out to support as many as we can. So far we have LastPass, Markdown Here, Boomerang, Gmelius, Dropbox, Grammarly, Mixmax, Clearbit and Todoist. To see a list of extensions on our 'to-do' list, visit us on GitHub.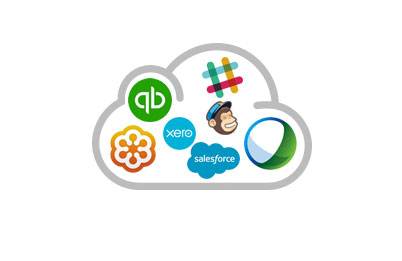 Link any App or Website
Use our App Directory to add your favourite accounts, and use the  'Any Website' option to link ANY online account/service. Our users have linked hundreds of different websites from chat and project apps, to HR and finance systems.  You can also use this option to link company intranets, CMS systems or any similar websites.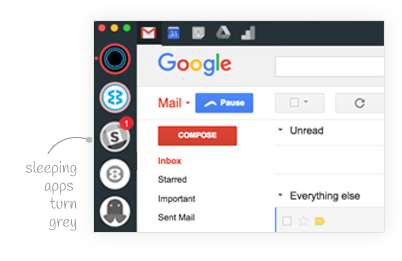 Sleep Mode
One important Wavebox feature is the ability to 'sleep' apps. This means that they stop using processing power, but stay signed-in so you can still receive notifications.  For example, having all but one account sleeping can save 86% machine power.  Go Wavebox!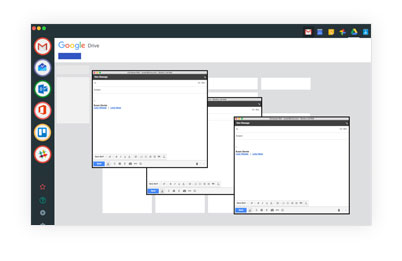 Pop-Out Windows
If you like to compose several emails at once, or need to refer to them when working in another app, then this feature is for you. Use a simple shortcut to pop-out any email to place on your desktop (outside of the Wavebox window) so that it's always visible.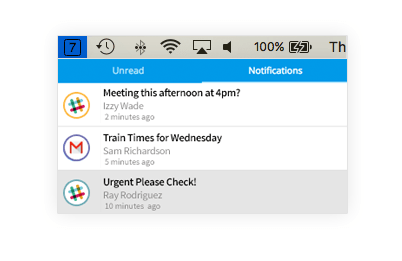 Tray Notifications
You can easily stay informed even when you're not using Wavebox. Clicking on the tray icon at any time brings up the Mini Menu, which summarises unread items and recent notifications across all accounts. Click on an item to open in the Wavebox window.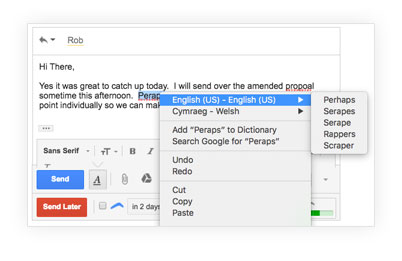 Spellcheck & Shortcuts
 The Wavebox spellchecker is available across all accounts and supports more than 90 languages – perfect for sending that all important message. Wavebox also supports your existing keyboard shortcuts so there's no need to use new alien combinations.
All accounts begin with a 14 day free trial of Wavebox Pro, then drops to Wavebox Basic which is free and supports 2 Google apps  (Gmail or Inbox).  Upgrade to Pro at anytime.