Sign in to iCloud to access your photos, videos, documents, notes, contacts and more. Use your Apple ID or create a new account to start using Apple services.

Best time tracking system for small businesses. A simple online timer with a powerful timesheet calculator.  Syncs with iOS and Android App.

Full-featured, open-source Markdown editor based on PageDown, the Markdown library used by Stack Overflow and other Stack Exchange sites.

Track your GitHub issues and pull requests with an automated workflow. Over 100,000+ developers worldwide have made their lives easier by using Waffle.  

When you find something you want to view later, put it in pocket. Save articles, videos or pretty much anything into Pocket. Save directly from your browser or app.

A place to read, write and interact with the stories that matter most to you. Every day thousands of voices read, write and share important stories on Medium.
APPS POPULAR WITH WAVEBOX USERS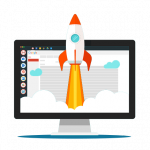 Wave goodbye to endless browser tabbing. Get ready for a faster, smarter workflow.